What is the role of the wear plate?
Wear-resistant panels are high-strength construction materials, and it is believed that there will be little contact in the engineering and construction industry. There are still many specifications for wear plates on the market. We all know that because the main material of wear plates is chrome, its hardness is very high.
1. Construction machinery and equipment: loader bulldozer excavator bucket board, side blade board, bucket bottom board, blade, jaw board.
2, loading and unloading machinery and equipment: unloading mill chain plate, hopper liner, grab blade, medium-sized automatic dump truck dump board.
3, construction machinery and equipment: cement pusher gear plate, concrete mixer liner, mixing floor liner, dust collector liner.
4. Metallurgical machinery and equipment: iron ore sintering conveying elbow, iron ore sintering machine lining, scraper lining.
5. Mining machinery and equipment: mineral materials, stone crusher liners and blades.
6, other mechanical equipment: sand mill barrel, blades, all kinds of port machinery wear parts.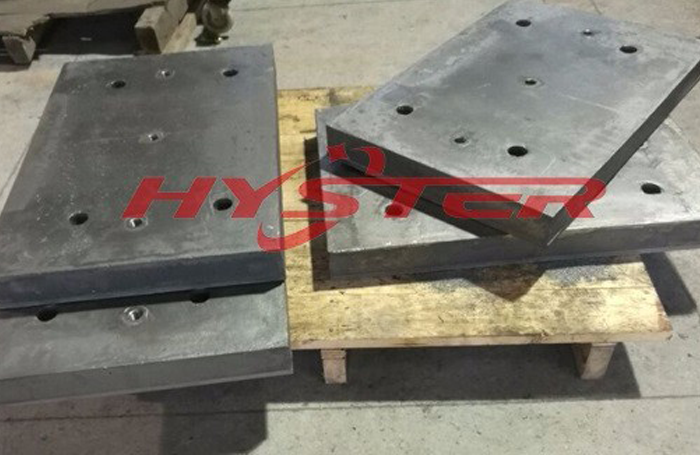 Please feel free to give your inquiry in the form below.