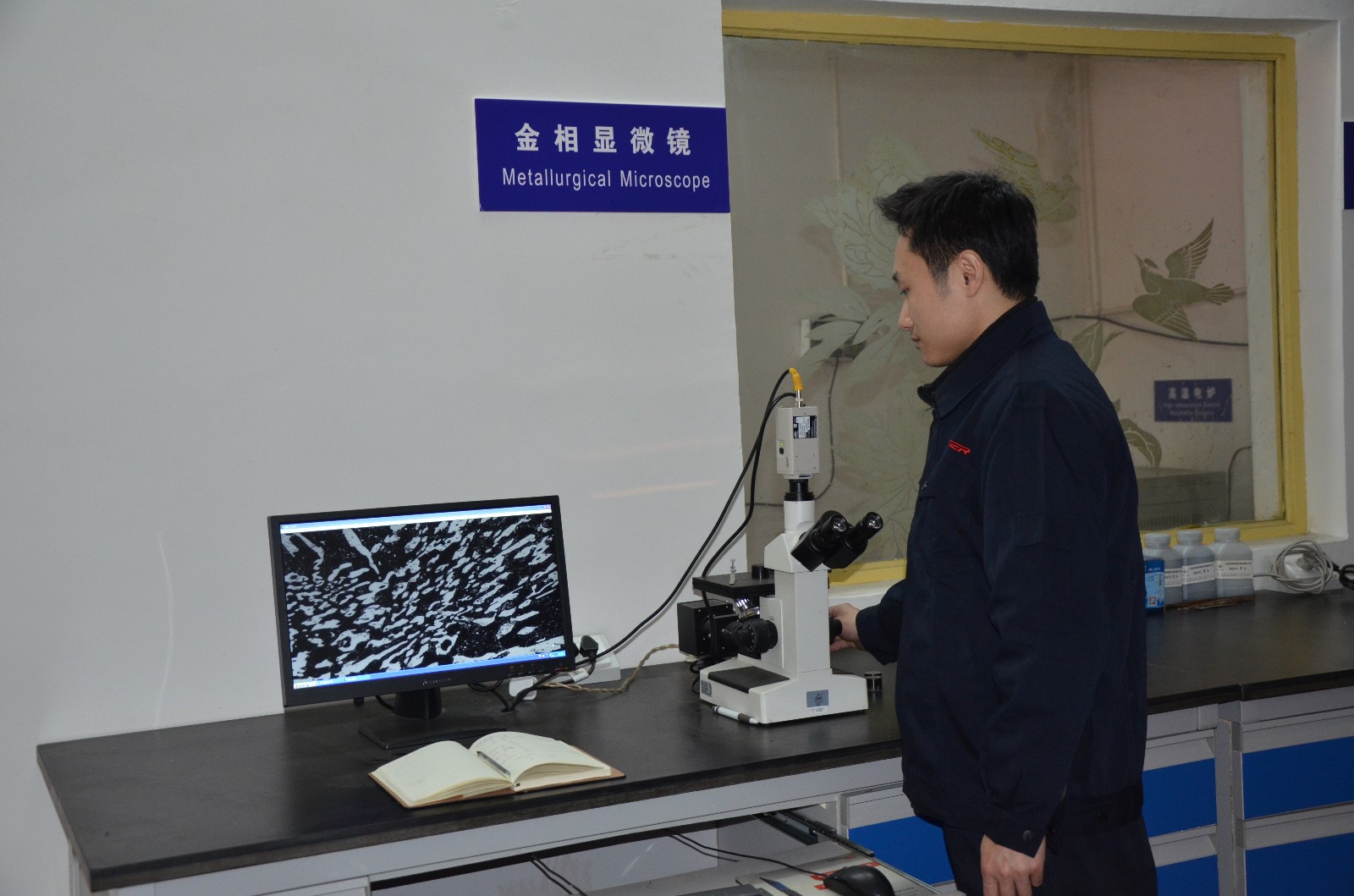 ABOUT HYSTER PRODUCTION
Hunan Hyster Material Technology Co.,LTD is a high-tech enterprise engaged in Research, Development, Production and Sales of different kinds of composite wear materials, we have a team of expert in field of
Casting, High temperature compounding, Machining, Welding, Heat treatment, etc. Our wear materials typically serve for Quarrying, Mining, Cement, Coal-fired Power, Metallurgy , Sugar mill, Dredging and other heavy industries.
1, Typical wear materials
a, Pure wear castings: include standard white iron castings, Ni-hard wear castings, high chrome white iron castings, high manganese steels and other alloy cast steels. mainly application for bucket/bucket teeth, Track shoe, Blow bar, Jaw plate, Guard board, Hammers of crusher, liner plate, sieve plate etc.
b, Bi-metallic wear castings: main material is white iron compound with mild steel backing, can make to
different shapes, include straight pipe, elbow pipe, and sweep tee, main application for bucket wear protection, dredger attachments, plates of crusher, chute/hopper wear protection, and other liner plate of conveying equipment.
c, Overlay wear plates: mainly application for liner protection of conveying equipment, Chute/ Hopper wear protection.
d, Surfacing welding/Hardfacing/Cladding: mainly plasma surfacing, with low rate of dilution, high hardness, can also surface non metallic resistant materials (such as ceramic).
2, Manufacturing facilities
a, Foundry equipment: precision castings, shell casting, (sodium) silicate bonded sand casting, lost foam
casting, steel mould castings.
b, Welding: vacuum brazing furnace, plasma spray welding machine, CO2 gas shield welding machine, high frequency welding, hand arc welding machine.
c, Machining: saw machine (vertical saw, horizontal saw), grinding machine, milling machine (vertical milling, horizontal milling),lathe, drilling machine, wire cutting machine.
d, Heat treatment facility: heat treatment furnace.
e, Surface treatment: chain shot blasting machine; Wheel type shot blasting machine.
f, Shaping equipment: trimming machine, oil press machine
g, Various fixture tools, and transport equipment.