Newly 700BHN bimetal wear plates with high impact for Mining Chute and Crushers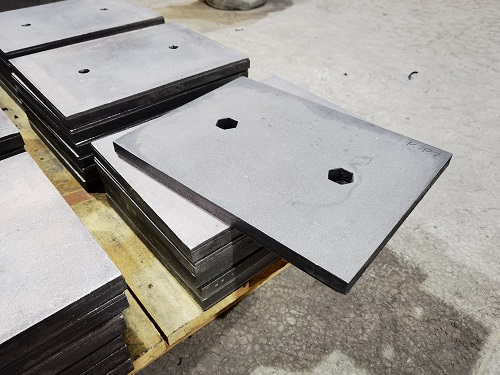 Laminated/Bimetallic Cast White Iron Wear Plates With High Impact Toughness
- Hardness 700BHN / 63HRC.
- Material: Cast Domite White Iron(ASTM A532), brazed with mild steel.
- Wear plate surface is smooth and flat, media is not easy to stick on.
- Application: Especially for Mining Chute, Hopper, Crusher, Transfer Point, Liner Protection.
- Feature: Supply excellent abrasion and impact protection; Good corrosion resistance and high temperature resistance.
Laminated Chrome Cast White Iron Wear Plates are unique wear resistant materials in that they combine very high wear resistant qualities of a cast white iron(ASTM A532 15/3CrMo, 700BHN–63HRc) with a weldable & high impact toughness mild steel through a metallurgical bond to create a product that is exceptionally resistant to impact and abrasion while retaining.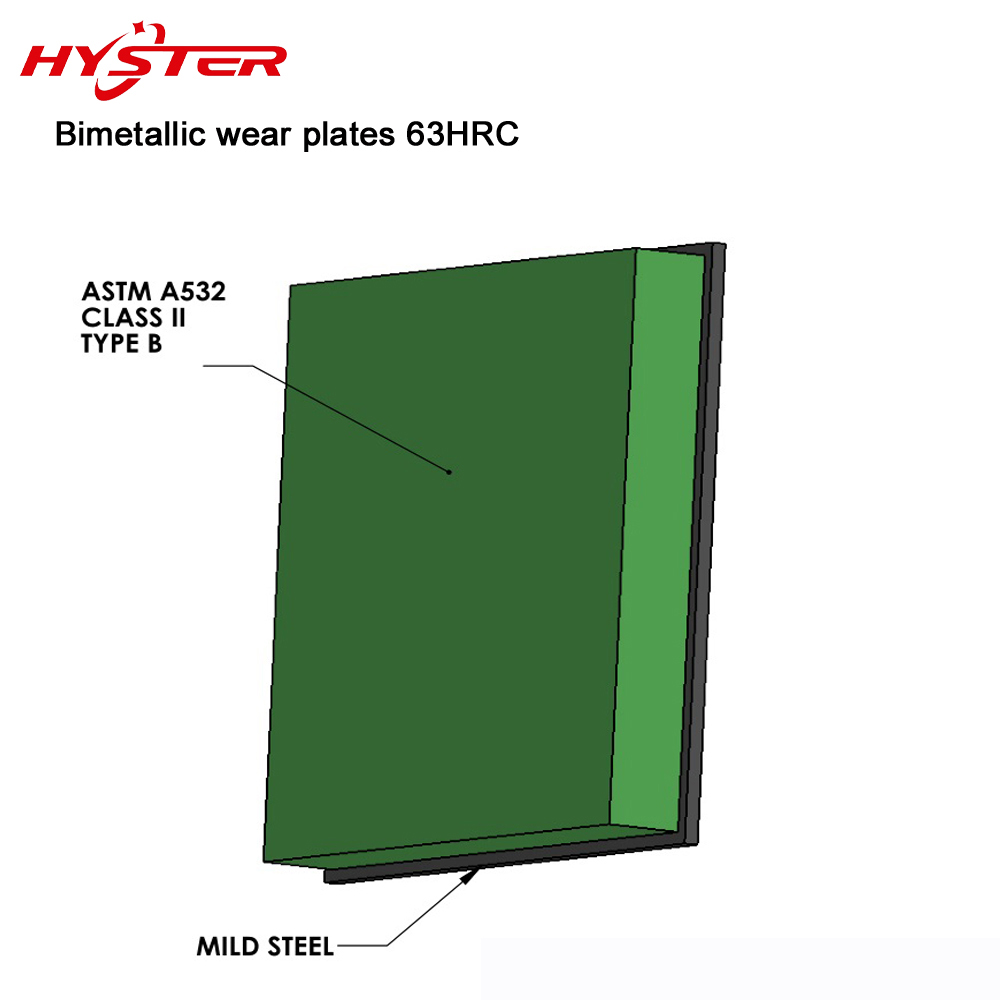 Please feel free to give your inquiry in the form below.