Performance and application of metal composite wear plate
Performance and application of metal composite wear plate
Bimetal composite wear-resistant steel plate is composed of low carbon steel plate and alloy wear-resistant layer, which generally accounts for 1/3 to 1/2 of the total thickness. At work, the matrix provides comprehensive properties such as strength, toughness and plasticity to resist external forces, and the wear-resistant layer provides wear-resistant properties to meet the requirements of specified working conditions.

The wear-resistant steel plate alloy wear-resistant layer and the matrix are metallurgical bonded. Through special equipment and automatic welding process, the self-protecting alloy wire with high hardness is welded evenly on the base material. Composite layer number of one to two or more layers, composite process due to the alloy shrinkage ratio is different, uniform transverse crack, which is a significant feature of wear-resistant steel plate.
The wear-resistant layer is mainly composed of chromium alloy, and other alloy components such as manganese, molybdenum, niobium and nickel are added at the same time. The microhardness of carbide can reach above hv 1700-2000, and the surface hardness can reach HRC 58-62. Carbide alloy at high temperature has a strong stability, high hardness, but also has the very good oxidation resistance, completely normal use within 500 ℃.
Wear-resistant steel plate with high wear resistance and good impact performance is good, can be cutting, bending, welding, etc., can adopt welding, plug welding, bolt connection way to connect with other structures, such as the scene of the maintenance process possesses the characteristics of time saving, convenient and widely used in metallurgy, coal, cement, power, glass, mining, building materials, brick and tile industry, compared with other materials, has a high cost performance, has been favored by more and more industries and factories.
Our company specializes in production and sales Wear bars、Wear liners、Skid block.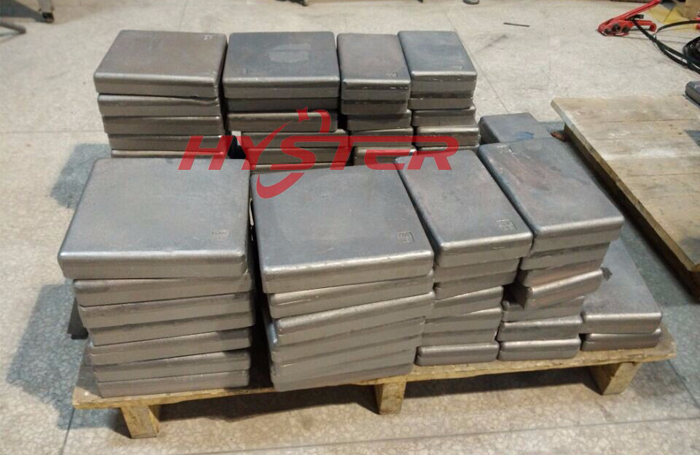 Please feel free to give your inquiry in the form below.