Wear plates
Brand : Hyster, Domite
Product origin : China
Delivery time : 5 days
Supply capacity : 100 tons per month
White iron Laminated Wear Plates - 63HRC/700BHN
It is a combination of high chromium white iron metallurgically bonded to a mild steel backing plate.
● Hardness: 700BHN (HRC60-66)
● Material: ASTM A532 15/3CrMo Class II type B, vacuum brazed onto mild steel backing.
● Thickness: 12mm to 90mm
● Large sizes available(1000mmX1800mm)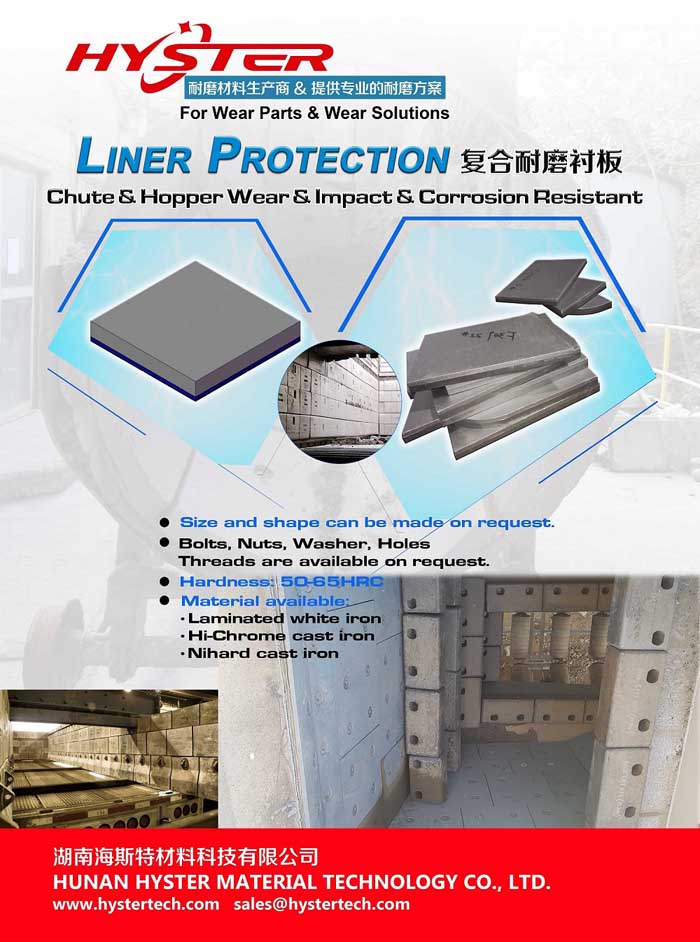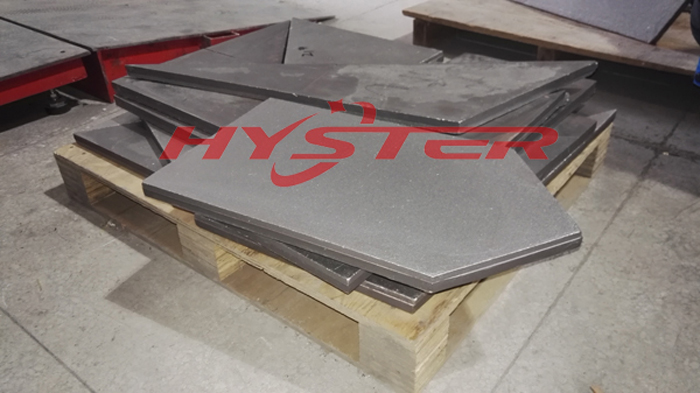 Applications:
Chutes/Hoppers/Bins
Earthmoving Equipments
Transfer Points
Truck Beds
Rock Box Edges
Impact Walls
Screen Plates
HYSTER GARANTEE:
1) Size and shapes can be made on request.
2) Bolts, Nuts, Washer, Holes available.
3) Hardnes 50-66 available.
4) Material Available:
  >Laminated white iron;
  >Hi-Chrome cast iron;
  >Ni-hard cast iron;
  >Low alloy steel;
Please feel free to give your inquiry in the form below.