Overlay wear plates
Brand : Hyster
Product origin : China
Delivery time : 5 days
Supply capacity : 160 tons per month
High chromium carbide high tensile overlay wear plate
We have advanced wear plate production lines with quite a lot of specialized processing equipment and experienced engineer.
Our Wear Plate can be cut and formed easily, it has been widely used in Mining and Quarry, Cement, Metallurgy, Coal, Power industrys, etc.
With our overlay wear plates, we could manufacture and produce all most kind of workpieces or components. And we also could produce according to customer requirements (with mechanical drawing) for special processing.
Studs, holes are available!
We can cut to size or form to shape as per request!
● Material: Q235/Q345+Chromium carbide overlay.
● Hardfacing layer: Chromium carbide overlay, Cr >23%.
● Hardness: 58-65hrc according to application request.
● Standard sheet size: 1500x3000mm or other as per request.
● Microstructure:Carbide (Cr7C3)volume fraction above 35%.
● Flatness tolerance: ±3mm/m.
● Thickness tolerance: uniform overlay thickness, with tolerance within 0-0.5mm.
● Technology: Hardfacing, open arc welding, submerged arc welding.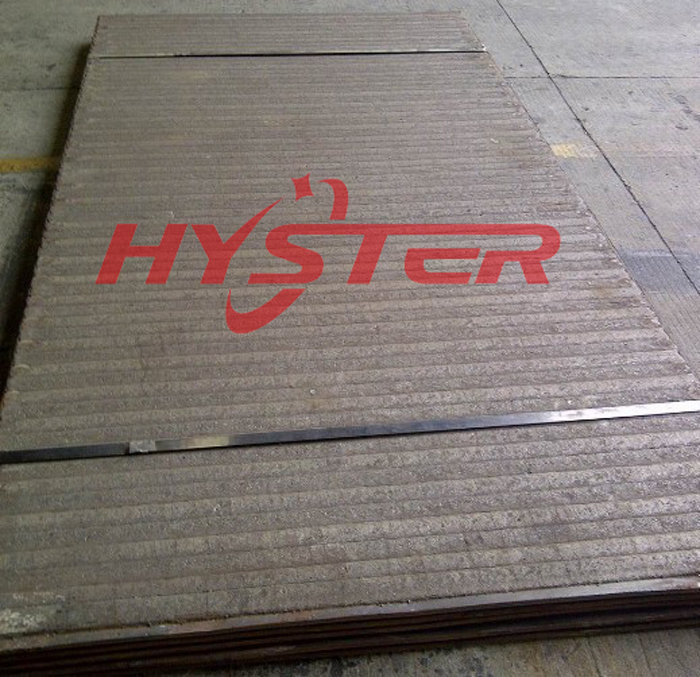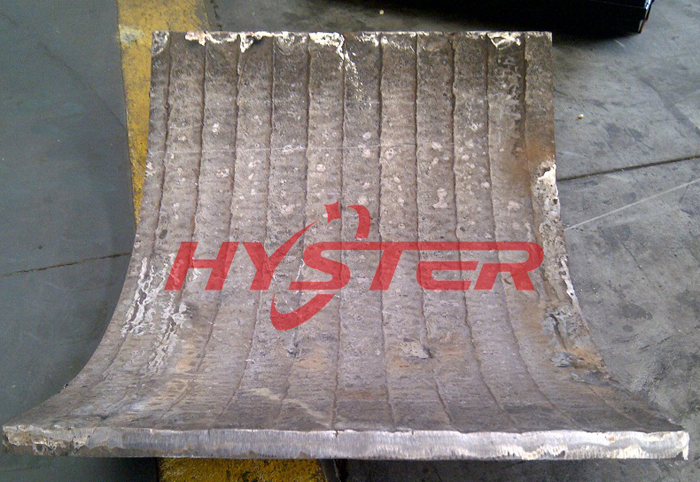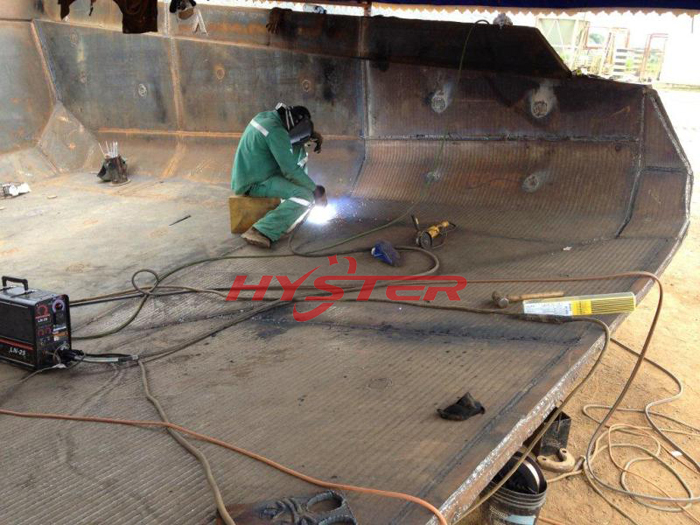 We have our own laboratory, Chemical test report, Hardness test report, Dimension checking report and G65 abrasion test are available!
Please feel free to give your inquiry in the form below.