Nihard 4 wear liners
Brand : Hyster
Product origin : China
Delivery time : 5 days
Supply capacity : 200 tons per month
White cast iron - Nihard 4 wear liners
15-32mm, 50mm, 75mm, 100m thick are the most popular ones.
This specification covers a group of white cast irons that have been alloyed to secure high resistance to abrasive wear in the applications of the mining, milling, earth-handling, and manufacturing industries.
These alloys are made by melting process and shall have microstructures that consist of carbides, martensite, bainite, austenite, and in exceptional cases, minor amounts of graphite or pearlite. The following conditions for casting will be supplied: as-cast, as-cast and stress relieved, hardened, hardened and stress relieved, or softened for machining. Heat treatment shall be done.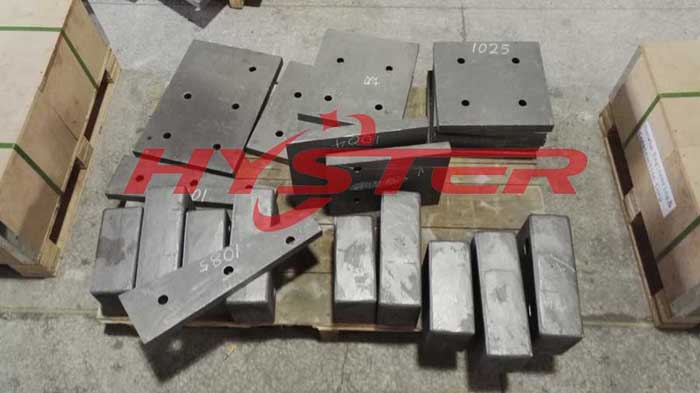 Plate Thickness :
10mm, 12mm, 14mm, 15mm, 16mm, 18mm, 20mm, 15mm, 30mm, 32mm, 40mm, 50mm, 60mm, 80mm, 100mm, 200mm.
Hardness: 58-60HRC, 60-63HRC
Shape: Flat Plate, Arc Plate, Waved Plates, Corrugated Plates
Bolted Plates: one-hole, two-holes, three holes, four holes, oval - hole.
Application:
1.Armed plates for clincker silo in cement plants.
2.Wear plates for chutes, material bunkers for port machinery.
3.Material hoppers in steel mills.
4.High abrasion plates for material bin for port maachinery.
5.Wear plates for coal hoppers.
We supply finished alloy steel castings with heat-treatment and machining process.
We can produce Alloy Cr-Mo Steel and White Iron castings as per GB/T26651,GB/T 8263-1999,AS2074,AS2027,DIN 1695, AISI,ASTM,JIS G 5153,NF A32401,BS4844.
We can recommend suitable material grades of wear parts for you as per your specific working condition.
Design of wear plates & Chute Liners.
Width and length of wear plates determines hole pattern, regardless of thickness.
Material Grades & Alloys for Wear Plates & Chute Liners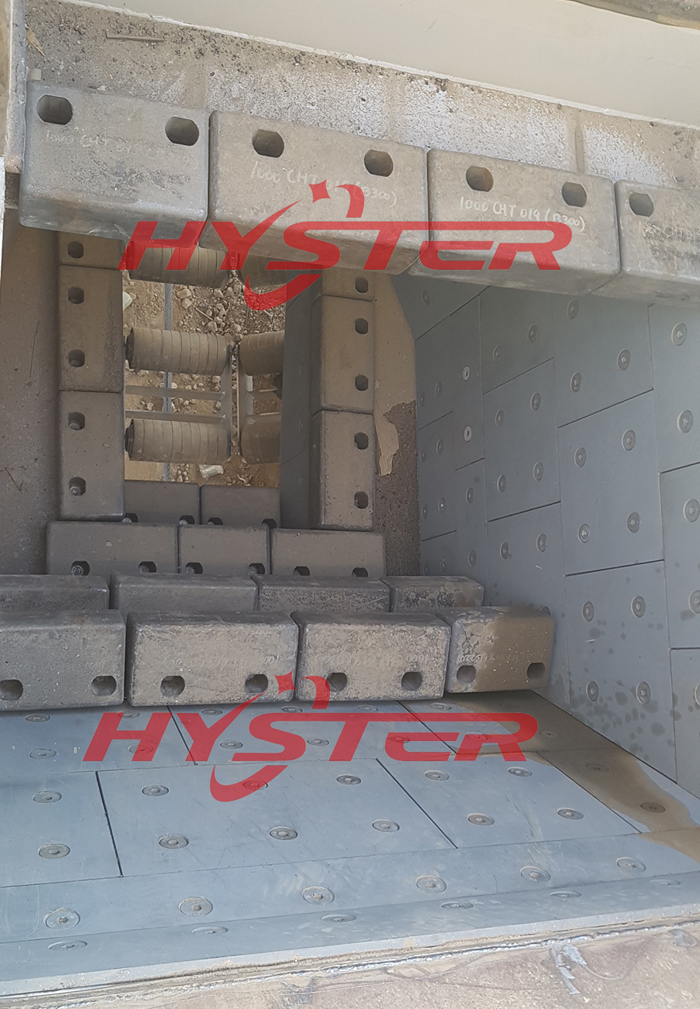 Please feel free to give your inquiry in the form below.