Laminated wear liners CrMo
Brand : Hyster, Domite
Product origin : China
Delivery time : 5-15 days
Supply capacity : 200tons per month
Laminated white iron with mild steel base plate, Hardness: 63HRC /700BHN; Impact and wear resistance; Best choice for Chute and hopper protection; Cut to size; Bolts, holes available.
•Laminated Chrome White Iron Wear Plates
Laminated Chrome White Iron Wear Plates are unique wear resistant materials in that they combine very high wear resistant qualities of a white iron(ASTM A532 15/3CrMo, 700BHN–63HRc) with a weldable & high impact toughness mild steel through a metallurgical bond to create a product that is exceptionally resistant to impact and abrasion while retaining.
--Material: ASTM A532 CLASS II TYPE B Chrome white iron vacuum brazed onto mild steel base plate.
--The minimum thickness for white iron wear casting we can make is 6mm, the maximum thickness 160mm.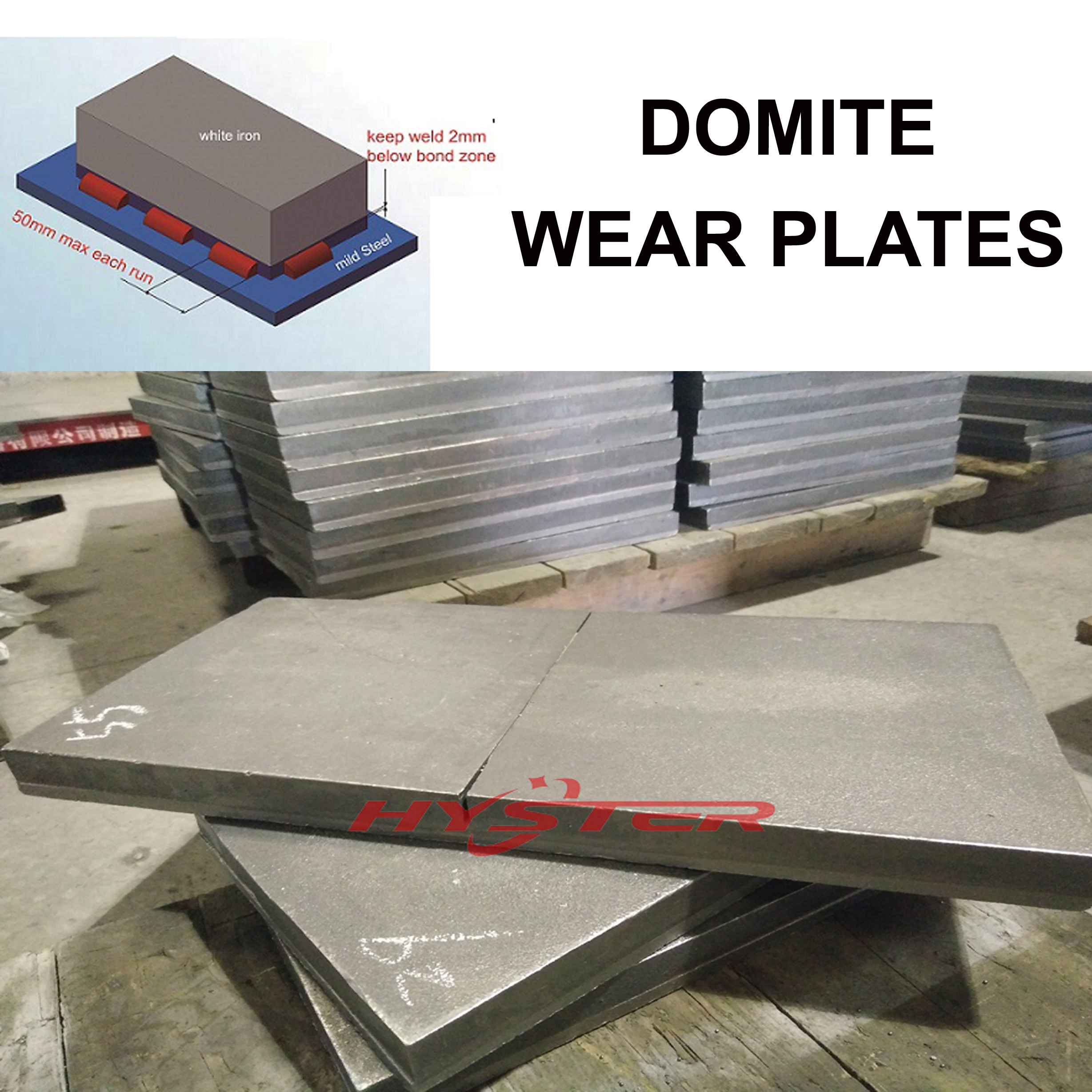 Advantage:
1. Hardness: 63HRC/700BHN. According to the feedback from our end users, the usage life is at least 2 times higher compared with overlay/hardfacing wear plates, at least 7 times longer than A.R type steels 360/400BHN. The thicker ones such as 20mm or above wear plates, usage life is much more longer. The wear resistant performance is the same from plate surface to the brazing joint.
2. Wear plate surface is smooth and flat, media is not easy to stick on.
3. Shapes and sizes can be made on request; Bolts, Nuts, Washers, Holes, Threads are available on request.
4. Better cost-efficient. Unit price is about USD4.5---USD6.8 per kilogram, no matter how thick it is.
5. Operating temperature: 550℃
Application---the ideal working temperature for HYSTER bars should not exceed 400℃.
Wear Pads Jaw Crushers Chute Linings
Ore Chutes Crusher Chutes Tripper Chutes
Flop Gates Bucket Liners Lip Protectors
Screen Plates Bucket Liners Floor Liners
Loaders Wear Aprons Knife Inserts
Crusher Bars Concentration Bins Buckets
Transition Pieces Coal Transfer Chutes Apron Feeder Liners
Loading Pocket Liners Hammer Mill Inserts Rolling Mill Guides
Dump Hoppers Crusher Hoppers Vibratory Feeders
Rock Box Edges Surge Bin Liners Rock Box Liners
Skip Liners Draglines Hopper Edges
Shovels Arm & Hub Liners Bolt Protectors
Truck Bed Liners Impact Wall Liners Bucket Wheel Protection
Conveyor Transfer Points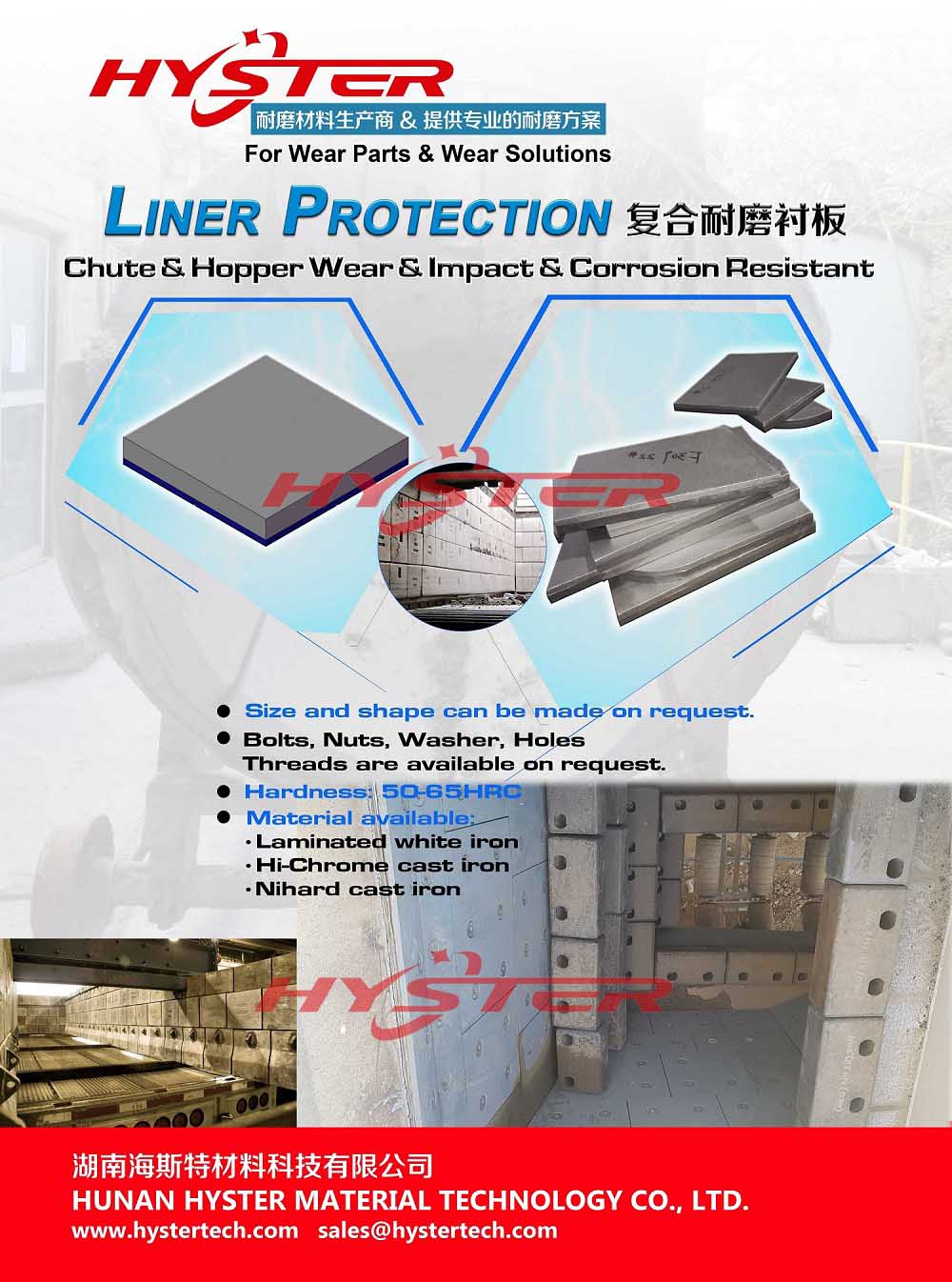 Please feel free to give your inquiry in the form below.