Hopper wear liners
Brand : Hyster, Domite
Product origin : China
Delivery time : 5 days
Supply capacity : 100 tons per month
Typical application: Feeder chute and hopper wear protection
Chute wear liners & Hopper wear liners
--Bimetallic white iron wear liners, 63HRC/ 700HB
--White iron wear liners, 60-63HRC
--Ni-hard 4 wear liners, wear billets, 58-63HRC
--Bimetallic white iron wear liners, 63HRC/ 700HB
Material: ASTM A532 15/3CrMo Chrome white iron wear casting vacuum brazed onto mild steel base.
--White iron wear liners, 60-63HRC
Material:ASTM A532 15/3CrMo Chrome white iron wear casting
--Ni-hard 4 wear liners, wear billets, 58-63HRC
Material:Ni-hard 4, Ni-hard 1&2 available.
Features:
1. The smallest thickness for wear material we can make is 6mm.
2. Bolts/Nuts/Washers are available!
3. Holes/studs/Threads are available!
4. Wear surface is very smooth and flat, media is not easy to stick on.
5. The usage life is at least 2 times higher compared with overlay/hardfacing wear plates, at least 7 times longer than A.R type steels 360/400BHN. The thicker ones such as 20mm above wear, the usage life is much more longer. The wear resistance performance is the same from wear surface to the welding face.
6. We can make with different shapes and sizes.
7. Better cost-efficient.
8. Minimum thickness 12mm(6mm white iron + 6mm mild steel base)
Maximum thickness 160mm
Maximum dimension without splice L x W: 900x600mm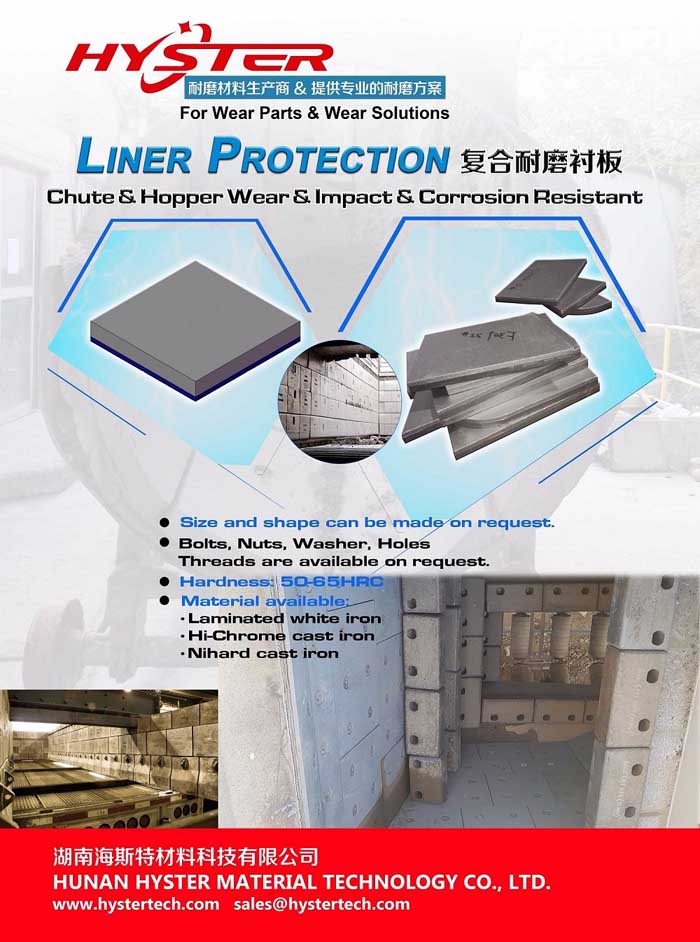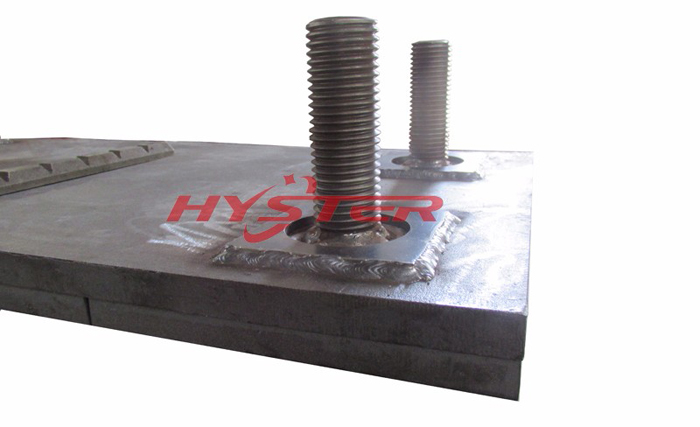 Please feel free to give your inquiry in the form below.