Hardfacing wear liners
Brand : Hyster
Product origin : China
Delivery time : 5 days
Supply capacity : 160 tons per month
Chrome carbide Hardfacing wear liners
--The earliest manufactory in China!
--Supply the best quality standard!
Chrome carbide Hardfacing wear liners is an ultra-hard, impact and abrasion resistant chrome carbide composite alloy formed by metlurgically bonding granular chromium carbide powder to steel. The result is the ultimate wear resistant properties available for the heaviest abrasion/impact applications.
The surface of high quality fusion cladding should always contain distribution of large and small stress relief cracks in order to provide maximum wear life in heavily abrasive applications. Stress relief cracks are normal and should occur during the application of fusion cladding to a backing plate. In most applications, proper layout of the stress cracks will provide a wear surface to handle abrasives effectively and economically.
| | |
| --- | --- |
| Technique | Hardfacing, open arc welding, submerged arc welding |
| Special Use | Chute wear liner, hopper wear liner, bucket wear protection etc. |
| Material | Q235/Q345G with high chromium carbide overlay/hardfacing |
| Width | 50-1500mm |
| Overlay Thickness | 4mm-30mm |
| Customized | Yes |
| Standard | AISI, ASTM |
| Chemical composition | C: 4.0-5.0% Cr:25-40% |
| Hard-facing layer hardness | 58-65HRC |
| Wear resistant temperature | <500℃ |
| Microstructure | Carbide (Cr7C3)volume fraction above 50% |
Advantages:
● Can be cut, formed and welded
● Pipe fabricated 2" ID and over
● Cost effective
● Stress relieved
● Extended service life
● Superior abrasion/impact resistant
● Good weldability to mild steel base
● Superior to ceramics wear liners
Applications: Bucket lips, exhauster blades, hot mill guides, sluce gates, chipper, hoods, fan blades, liner plates, slurry lines, chutes, fan housing, mining equipment, transitions, coal chutes, feeder plates, pipe, truck liners, cone liners, flop gates, scrapers, vibrating pans, cyclones, grizzly bars, shovel liners, wear plates, dozer blades, hoppers, skip cars, whizzer blades.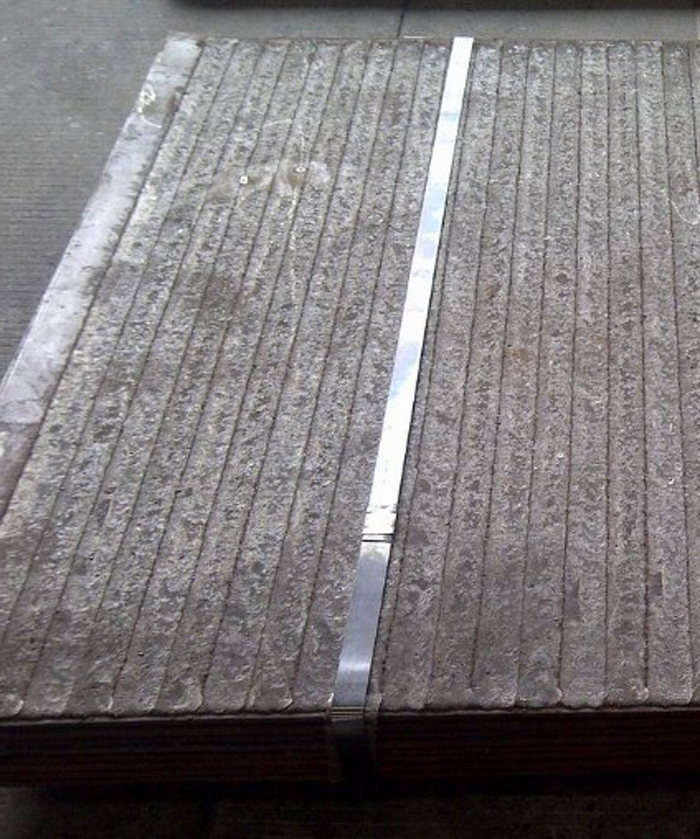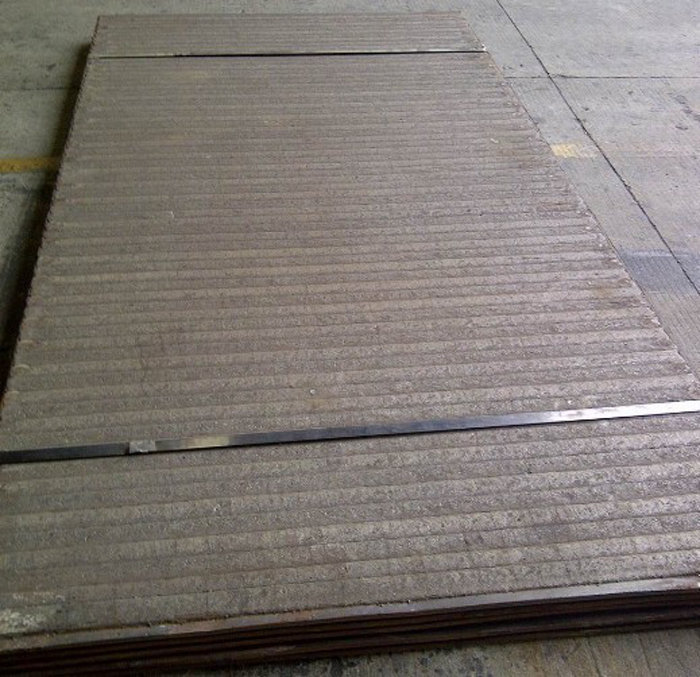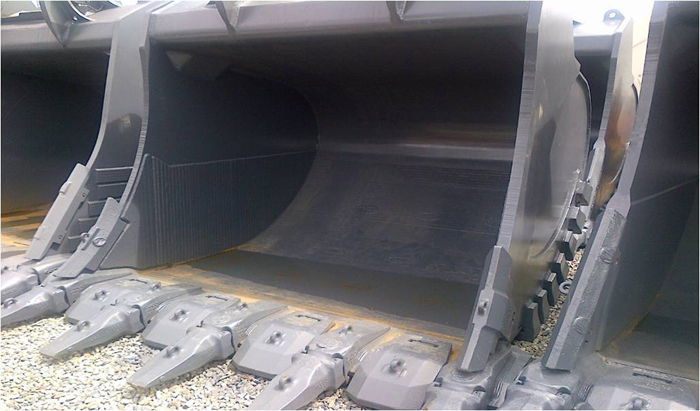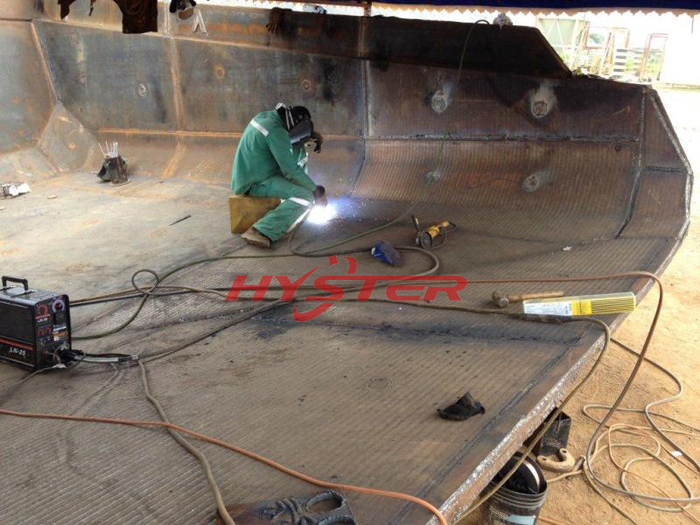 Please feel free to give your inquiry in the form below.