Compound wear liners
Brand : Hyster
Product origin : China
Delivery time : 5 days
Supply capacity : 200 tons per month
Compound wear liners for Bulk handling conveyor
Bulk handling conveyor belts have many applications in today's mining and quarry industries. Because of their reliability, versatility, and range of capacities; belt conveyors are the most common type of bulk handling conveyor belt system. Compound wear liners are designed to be an integral part of any bulk handling conveyor system.
White iron Compound wear liners are a combination of high chromium and molybdenum white iron metallurgically bonded to a mild steel plate. White iron Compound wear liners provides maximum protection in high wear areas, with the mild steel backing cushioning the white iron enabling it to withstand impact. White iron Compound wear liners are easily weldable to areas of the conveyor system, chute liner, hopper liners with minimal preparation providing unsurpassed resistance to abrasive bulk material wear.
HYSTER manufactures a variety of Compound wear liners with many options and sizes to choose from. Designed to handle any tough hard rock mining application. Abrasion resistant, modular, high- wear material to line belts, chutes, and bin impact areas; Hyster Compound wear liners products are the longest lasting, most cost effective in the industry.
FEATURES:
● Custom designs available to meet customer requirements.
● Studs, holes, threads, washers, nuts are available.
● Liner size allows for localized replacement in high wear areas.
● Reduced conveyor downtime & maintenance costs.
● White iron molded to a mild steel backing plate.
● Hardness options: 58-60HRC, 60-63HRC, 63-65HRC.
● White Iron: Modified ASTM A532 15/3 Cr Mo
● Vacuumed brazed onto mild steel backing plate.
● Mild steel backing offers strength, machinability, and impact resistance
● Can be welded in place, through-bolted, stud bolted, drilled, tapped, keyed.
● Ease if fitment, very versatile
Other Popular applications:
● CHUTE LININGS
● ROCK-BOX EDGES
● GRIZZLY CAPS/SCREENS
● TRANSFER POINTS
● IMPACT PLATES
● DISTRIBUTOR PLATES
● ARM/HUB LINERS
● BIN LINERS
● HOPPER WEAR PLATES
● DIVDER/SPLITTER BARS
● GENERAL WEAR PROTECTION
● LINER PANELS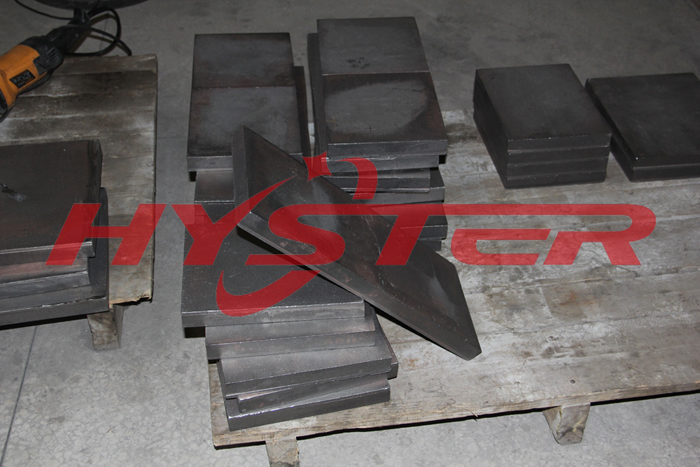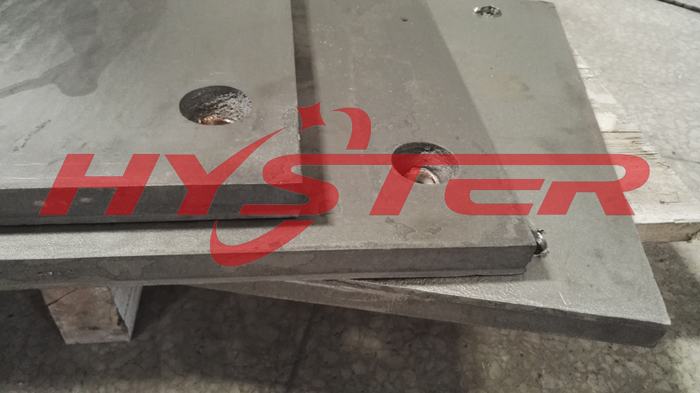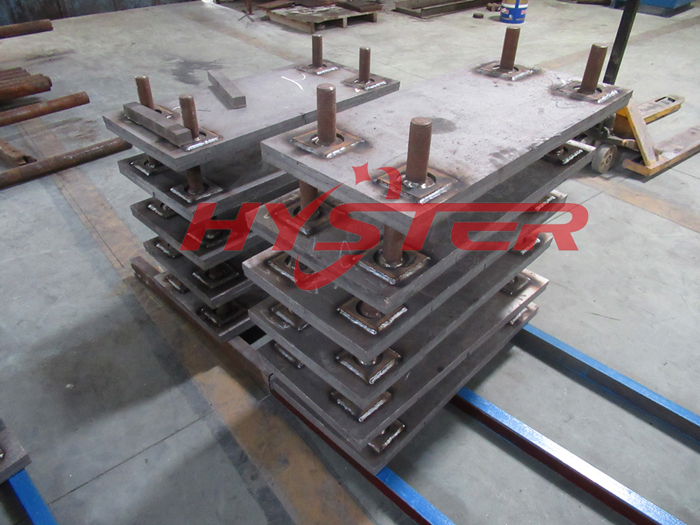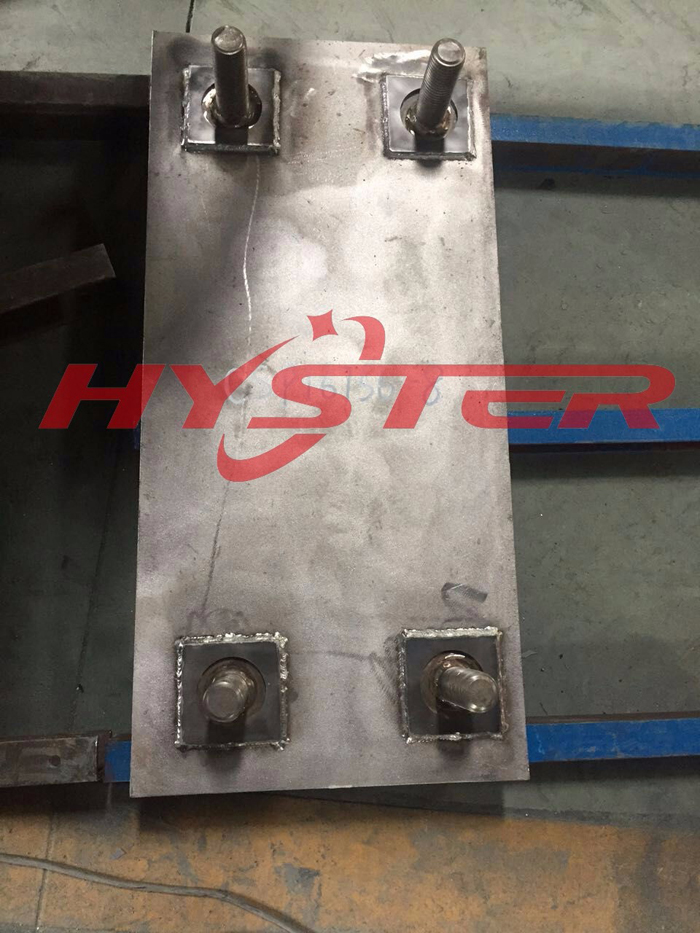 Please feel free to give your inquiry in the form below.