Chromium carbide compound wear plates
Brand : HYSTER
Product origin : China
Delivery time : 5 days
Supply capacity : 160 tons per month
Chromium carbide compound wear plates
Chromium carbide compound wear OVERLAY-PLATEis welded by chromium carbide overlay on a mild steel backing plate.Manufactured by our own design's welding machine with exclusive technique.
Chromium carbide compound wear OVERLAY-PLATEhas excellent performance in abrasion resistant.
Thickness Range : 3-20 mm
Thickness error is ±0.3mm
Full Sheet Size : 1500 x 3000 mm(1480 x 3041)
1500 x 2000 mm(1480 x 2031)
Special sizes can be customized.
CHEMICAL COMPOSITION: C 4.0%~5.5% Cr 23%~35%
BACKING PLATE: Standard: SS400 mild steel or equivalent Stainless or others upon request
HARDNESS AVAILABLE: 58-62HRC AND 62-65HRC
TOLERANCES: ± 1mm
HEAT RESISTANCE: Maximum: 400˚C
MICROSTRUCTURE: Mixture of high volume hexgonal shaped chromium carbide in tough austenitic and martensitic. Average VFC above 35%.
PENETRATION TO THE BASE METAL: 1.5mm
COLD FORMING: Minimum Radius: 150mm( for 6+4 )
Suggested: using hydrolic press to bend plate
CUTTING: Plasma( from backing plate side ) / Laser Cutting / Water Jet Knife
Features & Benefits
● Cost effective solution when compared to traditional abrasion-resistant steels
● Recommended for resistance to wear by abrasion, fretting, cavitation, and particle erosion in high temperature applications (up to 1100°F).
● Ideal for mild to moderate impact abrasion resistance.
● Low maintenance cost and easy installation.
● The overlay surface of CCO plate will consist of a series of beads with numerous hairline cracks in them. These properly spaced crosscheck cracks are a natural phenomenon and are beneficial to the material. The cracks propagate through the overlay and end at the fusion line.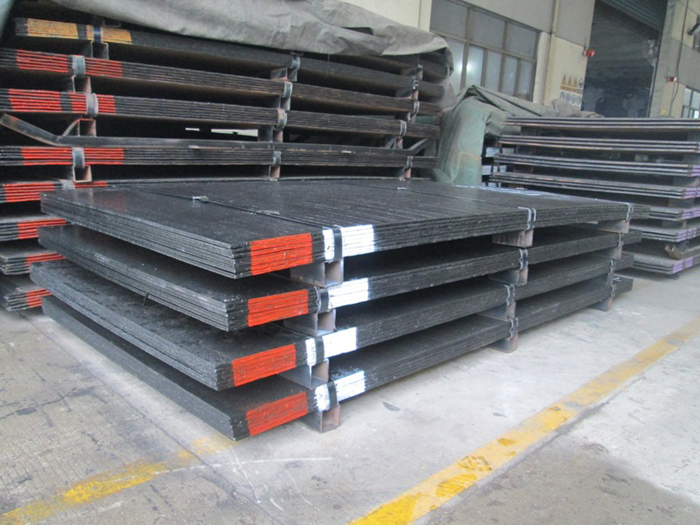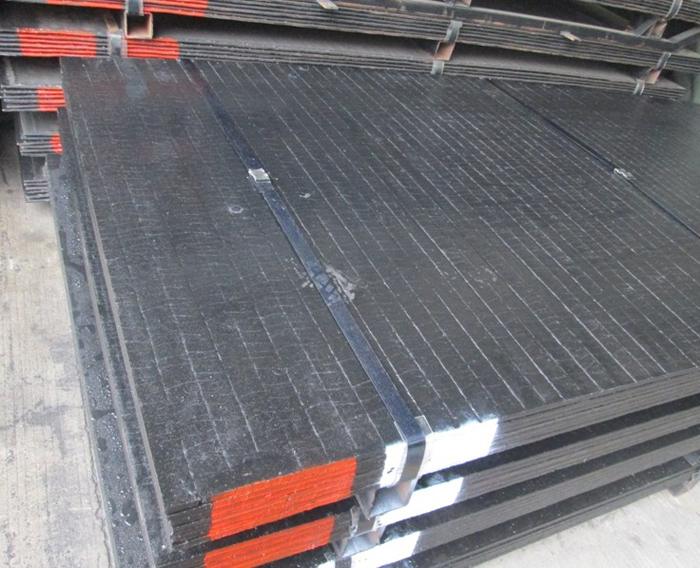 Please feel free to give your inquiry in the form below.