Bucket wear protection parts
Brand : Hyster, Domite
Product origin : China
Delivery time : 5 days
Supply capacity : 100 tons per month
Hyster offer our clients a wide range of wear products and professional wear solutions. We also welcome custom made one off's and consumables.
Wear Packages & Wear parts mainly for:
Heavy duty buckets
Excavator and shovel buckets
all earth moving machinery
Some of our products and services:
--Wear plates, wear liners
--Chocky bars and wear buttons
--Wear blocks, wear bars
--Custom made wear liners
--Bucket repair and protection
--Full Fabrication services
--Sugar mill hammer tips
--Drilling, milling or machining
--Casting/Investment casting
--Fast service and timely delivery
Following are three kinds of wear materials we produce:
The first is our laminated wear blocks:
Laminated wear blocks---the most common types are:
1) Chocky bars (CB 25. CB40, CB50, CB65, CB80, CB90, CB100, CB130. CB150)
2) Standard wear bars (DLP201A, DLP 125, DLP184, DLP528, DLP619, DLP451, DLP450, DLP2230, DLP2017, DLP4, DLP919, DLP1191, DLP515, DLP200, DLP271, DLP270, DLP508, DLP115, DLP337, DLP1101, DLP343 )
3) Shaped wear bars
4) Wear buttons& donuts(WB60, WB75, WB90, WB110, WB115, WB150, DLP1920, DLP1921, DLP1994, DLP2196)
5) Shredder/Grinder hammer tips (DLP1654,90X90X50mm; DLP653,90X90X45mm; DLP1927, 90X90X55mm)
6) Bi-metallic wear plates
7) Knife edges(DLP1065-22, 203X22X50MM; DLP1265-22,305X22X50MM; DLP1065A-16, 203x16x50mm, DLP1065A-25, 203x25x62mm; DLP1265A-25, 305x25x56mm)
8) Skid bars, skid blocks(DLP412, 250x150x45mm; DLP413, 200x150x45mm; DLP414, 250x250x45mm)
9) Wafer strips, WS25, WS40, WS50, WS65;
10) Elbow wear blocks
11) Other sizes and shapes
12) Multi-function gradient cutter tooth
13) Rockbox liners
14) Micro-ledges
The second is our Chromium carbide Overlay wear plates: standard sheet size 1500x3000mm, thickness 4+4(8mm), 6+4(10mm), 6+6(12mm), 8+5(13mm), 8+6(14mm), 10+5(15mm), 10+10(20mm), 12+12(24mm), 12+17(29mm).
The third is our Ni-hard wear liners, Nihard wear billets. The material is mainly Ni-hard 4.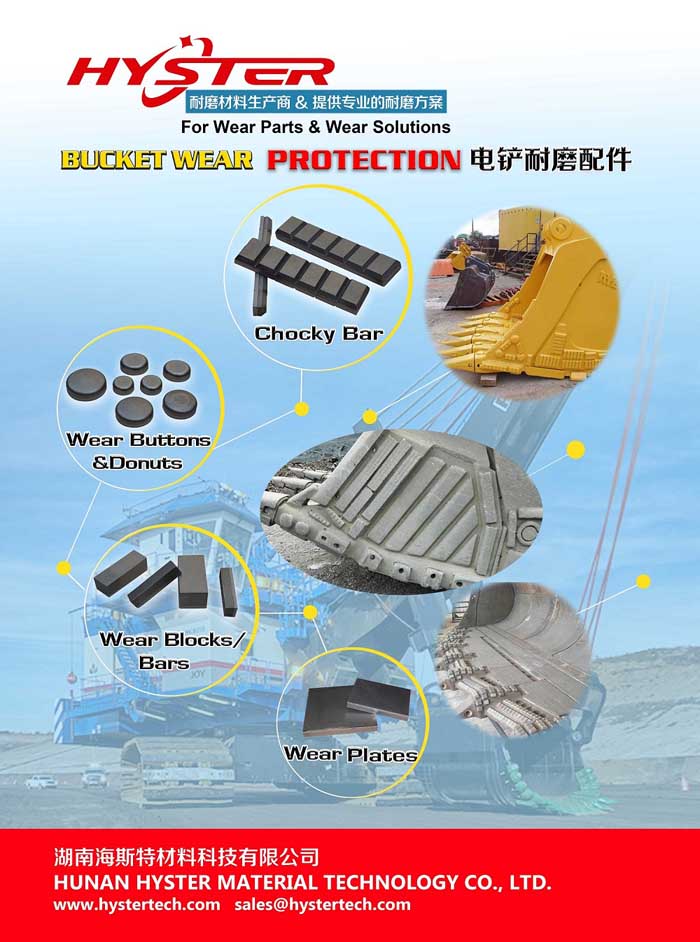 Please feel free to give your inquiry in the form below.