ASTM A532 wear plates
Brand : Hyster, Domite
Product origin : China
Delivery time : 5 days
Supply capacity : 200 tons per month
Laminated ASTM A532 wear plates
Laminated Wear Plates are unique wear resistant materials in that they combine very high wear resistant qualities of a white iron(ASTM A532 15/3CrMo, 700BHN – 63HRc)with a weldable & high impact toughness mild steel through a metallurgical bond to create a product that is exceptionally resistant to impact and abrasionwhile retaining.
Hyster laminated ASTM A532 wear plates products can be made to the customers' specification or supplied from our range of stock sizes. Hyster's laminated ASTM A532 wear plates products can be custom designed to meet any situation regardless of any size and shape concerns.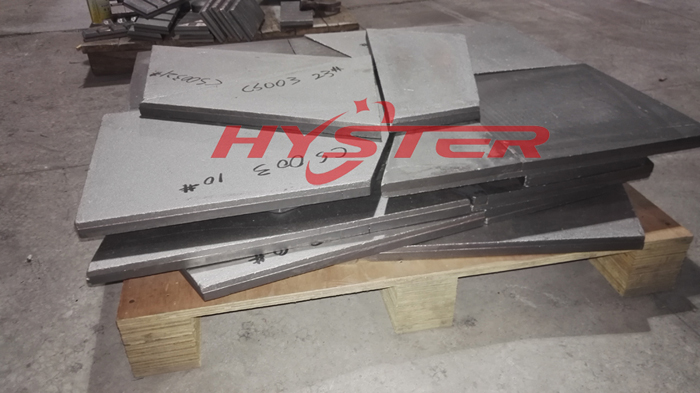 15/3 WHITE IRON Can be produced to different shapes:
CHOCKY BARS, WAFER STRIPS,
WEAR BUTTONS,
WEAR PLATE,
WEAR BARS,
WEAR LINER,
BOLT PROTECTORS,
HAMMER TIPS, KNIFE EDGE, GRID BARS
ROCKBOX LINERS
MICRO-LEDGES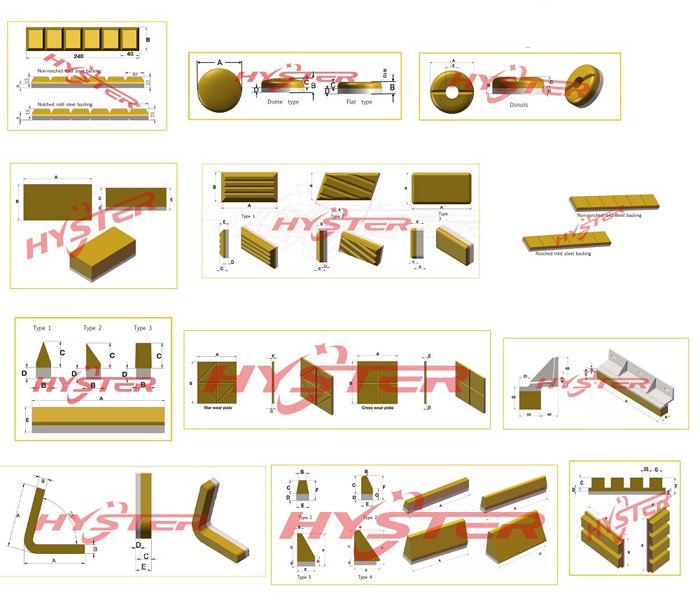 Hyster can also supply cut and shaped liners to be strategically placed on fixed plant equipment so that a unique wear package can be created, maximising wear life. This makes the laminated ASTM A532 wear plates the perfect material for chutes, drop boxes, bin and hopper liners.
Hyster primarily supplies ASTM A532 wear plates produced to the ASTM A532 15/3CrMo specifications. However, Hyster can produce liner plates from the following alloys on special request:
NiHard 4
Nihard 1 & 2
27 Chrome Alloy
20/1 White Iron
Other low alloys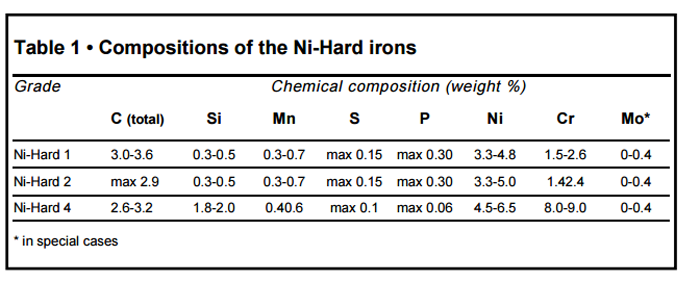 ● Minimum thickness 12mm (6mm whiteiron + 6mm mild steel base)
● Maximum thickness 160mm
● Maximum dimension without splice L x W: 900x600mm
● Washers, Nuts, Studs, Threads, Holesare available.
Note: Studs Extra
If arc studs are required, pleasestipulate the size and position required.
Washers, Nuts,Studs, Threads, Holes are available.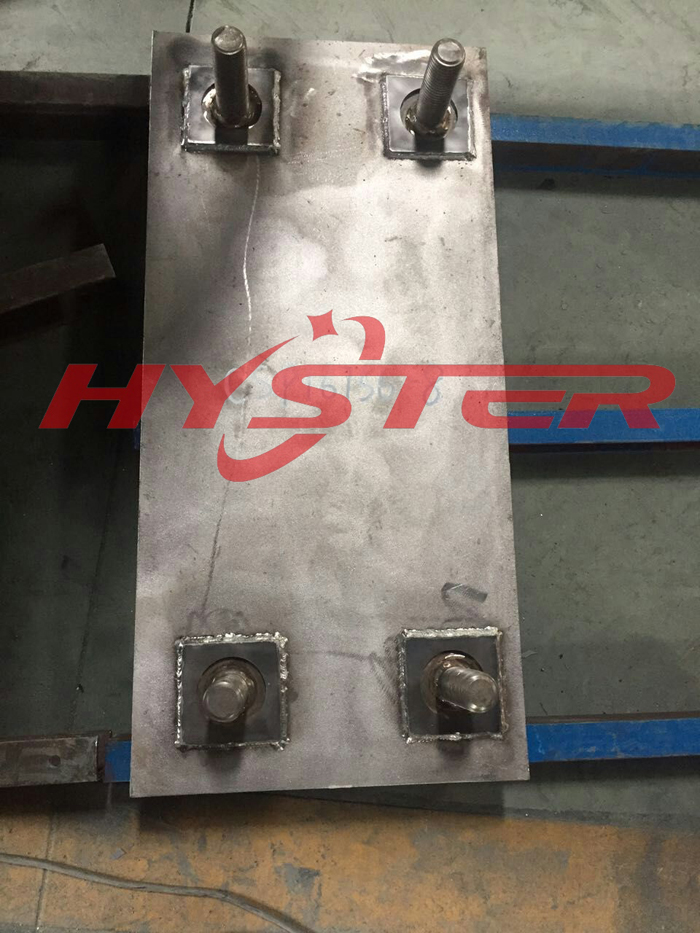 Please feel free to give your inquiry in the form below.