15 chrome alloy
Brand : Hyster
Product origin : China
Delivery time : 5 days
Supply capacity : 150 tons per month
15 Chrome alloy wear parts are a well-established white iron product to give significant abrasion and impact resistant properties. They are to be utilised in abrasive and high impact conditions found throughout the construction, mining, manufacturing and mineral processing industries.
Our 15 Chrome alloy wear parts include blocks, billets and liner plates that can be made to the customers' specification or supplied from our range of stock sizes. They can be custom designed to meet any situation regardless of any size and shape concerns. We can also supply cut and shaped liners to be strategically placed on fixed plant equipment so that a unique wear package can be created, maximising wear life.
This makes 15 Chrome alloy wear parts the perfect material for chutes, drop boxes, bin and hopper liners.
W can produce blocks, billets and liner plates from the following alloys on special request:
> NiHard 1 & 2
> 27 Chrome Alloy
> Nihard 4
Main features:
--Comprehensive performance is good
Chrome white iron itself has very good wear resistance performance, while it is very fragile and is not impact resistance. We solved the defectiveness by compound this material with mild steel base, which has good impact toughness, also weldable and easy machined.
--High wear resistance
The macro-hardness is above HRC55, its structure contains a lot of M7C3 type hard carbide, micro-hardness is above 1500-1800HV, then ensures a very high wear resistance.
--Corrosion resistance
There are lots of Cr element distributed in chrome white iron, that increased the material's high-temperature oxidation resistance and the electrode potential, then has a good corrosion resistance for acid and alkali media.
--Reasonable structure, wholly compounded
The wear part is casted as a whole, and it can also be directly compounded with base material by vacuum brazing. The surface is very smooth, then reduced the resistance in the process of the material transfer, the media is not easy to stickon.
--Easy to transport, install
We could use studs for installation,the installation could bear a certain of hit, impact, and also do not need special packing materials during the delivery.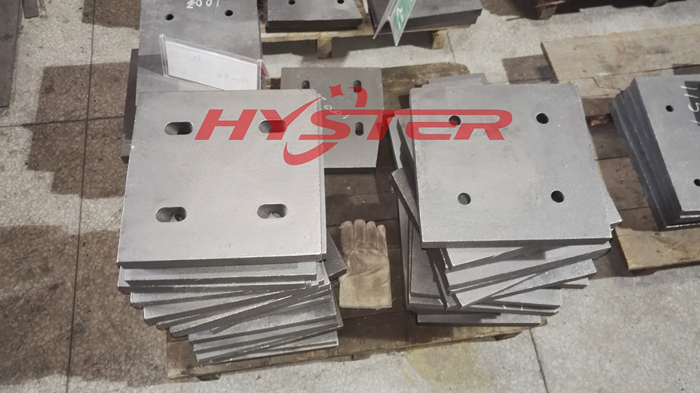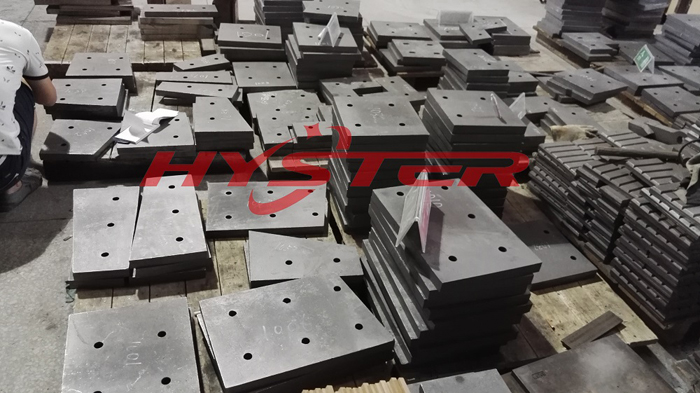 Please feel free to give your inquiry in the form below.